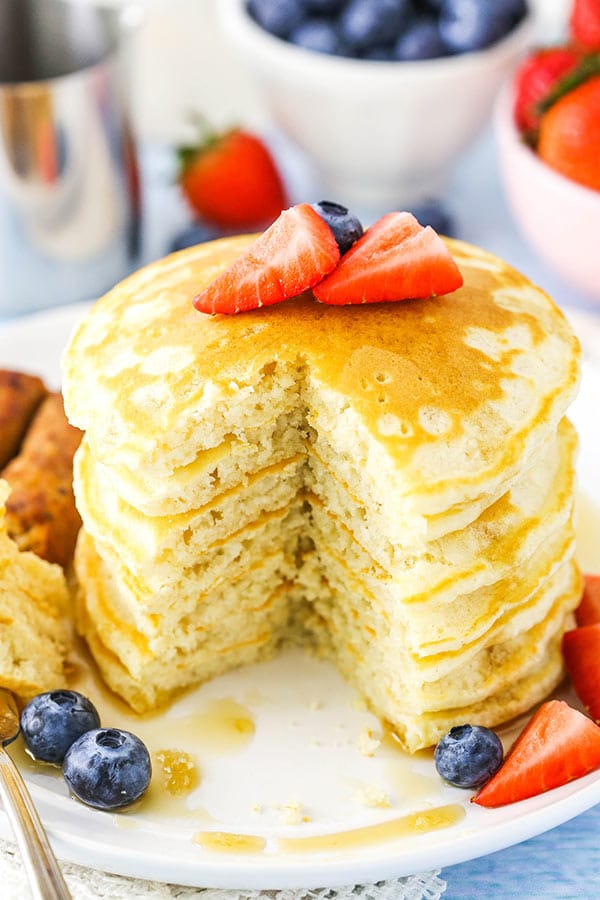 Wondering how to make pancakes from scratch? This easy Homemade Pancakes Recipe makes fluffy old-fashioned pancakes! Get ready to dig into a stack of the best pancakes you've ever had with this simple recipe.
When you have a little time on a weekend morning for a fun breakfast, pancakes are perfect! They are easy to throw together and are made with ingredients you typically already have. Plus, they are easy to change up with different mix-ins and toppings. Pancakes are a simple, versatile breakfast sure to satisfy all!
And to make things even better, this recipe yields the most fluffy pancakes! No thin, tough pancakes here.
I've actually been giving these to the twins a fair amount lately. Their swimming lessons are early in the morning and they're only allowed to eat carbs before the lesson, so pancakes have been a hit. They are loving these and I love how easy they are to make.